Shear Bliss Hair Salon
Shear Bliss: Virginia Beach Hair Salon
Call to Book (757) 412 – 4443
We are located on the corner of N Great Neck and Shore drive and have been a staple hair salon in Virginia Beach for decades! Our salon was recently renovated and aims to provide you a hair style and salon experience you will want to talk about! Click Here to Book Now Online with the Stylist of your choice!
Click here to see inside the salon!
Looking for Something New?
Our stylists would love to meet with you and give you a complimentary consultation. We can show you some of the styles that are popular and help you find the perfect color and style for you!
Click here to check out our services menu (haircut, color, perm, etc)
Same Day Service Typically available
Shear Bliss strives to be the best hair salon in Virginia Beach and would love to help you with your hair! Schedule your appointment today and we will look forward to seeing you in one of our chairs!
Read what some of our clients have said about us!
Tags: hair salon Virginia Beach, Virginia Beach hair salon, fashion color Virginia Beach, salon in VA Beach, VA Beach hair salon, corrective color Virginia Beach, haircut Virginia Beach, Virginia Beach book hair appointment online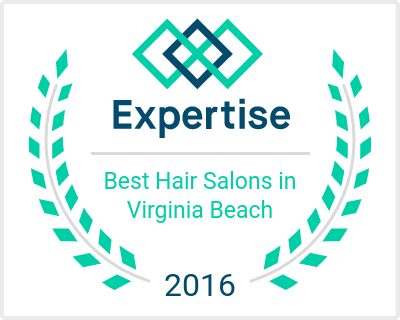 ---
Hours of Operation
Tuesday
10 am - 8 pm
Wednesday - Friday
10 am - 6 pm
Saturday
9 am - 4 pm
Although walk-ins are welcome, we encourage you to call for an appointment to avoid any waits.
Call to book (757) 412-4443